If you would like to remove stubborn, isolated fat deposits, our Grand Rapids liposuction (also known as lipoplasty or liposculpting) at The Bengtson Center for Aesthetics and Plastic Surgery can help you reach that goal.
No matter how often you exercise or how carefully you watch what you eat, you may have pockets of excess fat beneath your chin, upper arms, breast, flanks, abdomen, hips, thighs, buttocks, or even knees.
At the Bengtson Center liposuction techniques used are safe, innovative, and state-of-the-art to help our patients achieve the slim, well-proportioned body they desire.
Liposuction Before & Afters
This category contains nudity. Please click OK to confirm you are at least 18 years of age and are not offended by such material.

What is Liposuction?
Liposuction re-contours your body by surgically removing excess fat deposits resistant to weight loss and fitness efforts.
The in-office procedure results in smoother, more proportionate curves in women and a more cut, sculpted look in men. Liposuction can also be used to collect fat used in augmentation procedures — a technique known as fat transfer. Liposuction often accompanies other surgical procedures such as facelifts and tummy tucks, but also is one of our most common stand-alone procedures. Our Grand Rapids liposuction patients frequently choose the following areas to be reshaped:
Abdomen and trunk
Waist, hips, and love handles
Back and flanks
Inner and outer thighs
Knees
Chin and the neck area
Upper arms
Male and occasionally female breasts
Additional Reading
Also known as fat grafting, this body sculpting process involves Dr. Bengtson removing a small amount of fat from where it isn't wanted, refining it, and then injecting it somewhere new to add desired volume.
Prime areas for this transfer can be very small (the lips and other areas of the face) or larger (the buttocks, known as a Brazilian butt lift). Fat transfer can also be used to modestly augment breasts, enhance the hips to create an hourglass figure, fill in wrinkles on the hands or face, and add volume to the cheeks or chin. Because the fat for this procedure comes from your own body, the area where it is injected recognizes it, which prevents rejection. Some of the fat will be reabsorbed, but Dr. Bengtson or Dr. Alfonso anticipates this and makes his injections accordingly, both in terms of placement and amount. The results are natural looking and long lasting.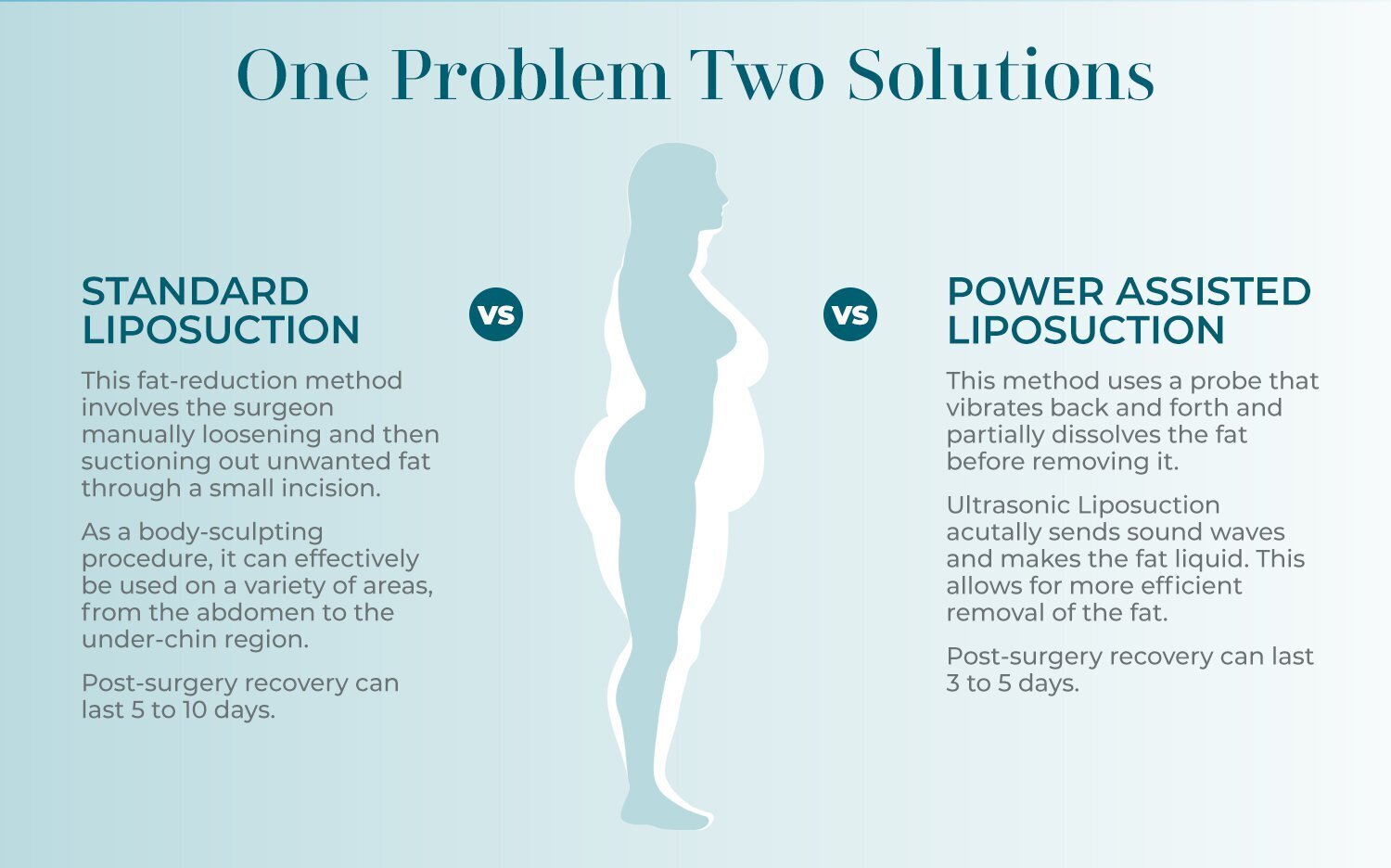 Figure 1 - All liposuction procedures at the Bengtson Center in Grand Rapids are intended as aesthetic surgeries, not weight-loss procedures.
Know the Liposuction
Basics
1. Liposuction is the physical removal of fat cells from the body — the only way to be sure that they will not continue to contribute to a bulge or even grow larger.
2. Since liposuction is not a weight-loss surgery, patients should be within 30 pounds of their ideal weight when getting the procedure.
3. Our Grand Rapids liposuction patients often undergo general anesthesia for this outpatient procedure, though local anesthesia with sedation may be used for smaller areas.
4. Liposuction is often combined with other procedures to enhance body contouring, such as tissue tightening for a tummy tuck or a breast lift for a Mommy Makeover.
5. Dr. Brad Bengtson makes a variety of modern techniques and technologies available to suit each patient's unique needs. Options include standard liposuction and power-assisted liposuction, each with its own advantages.
Why Should I Choose the Bengtson Center for My Liposuction in Michigan?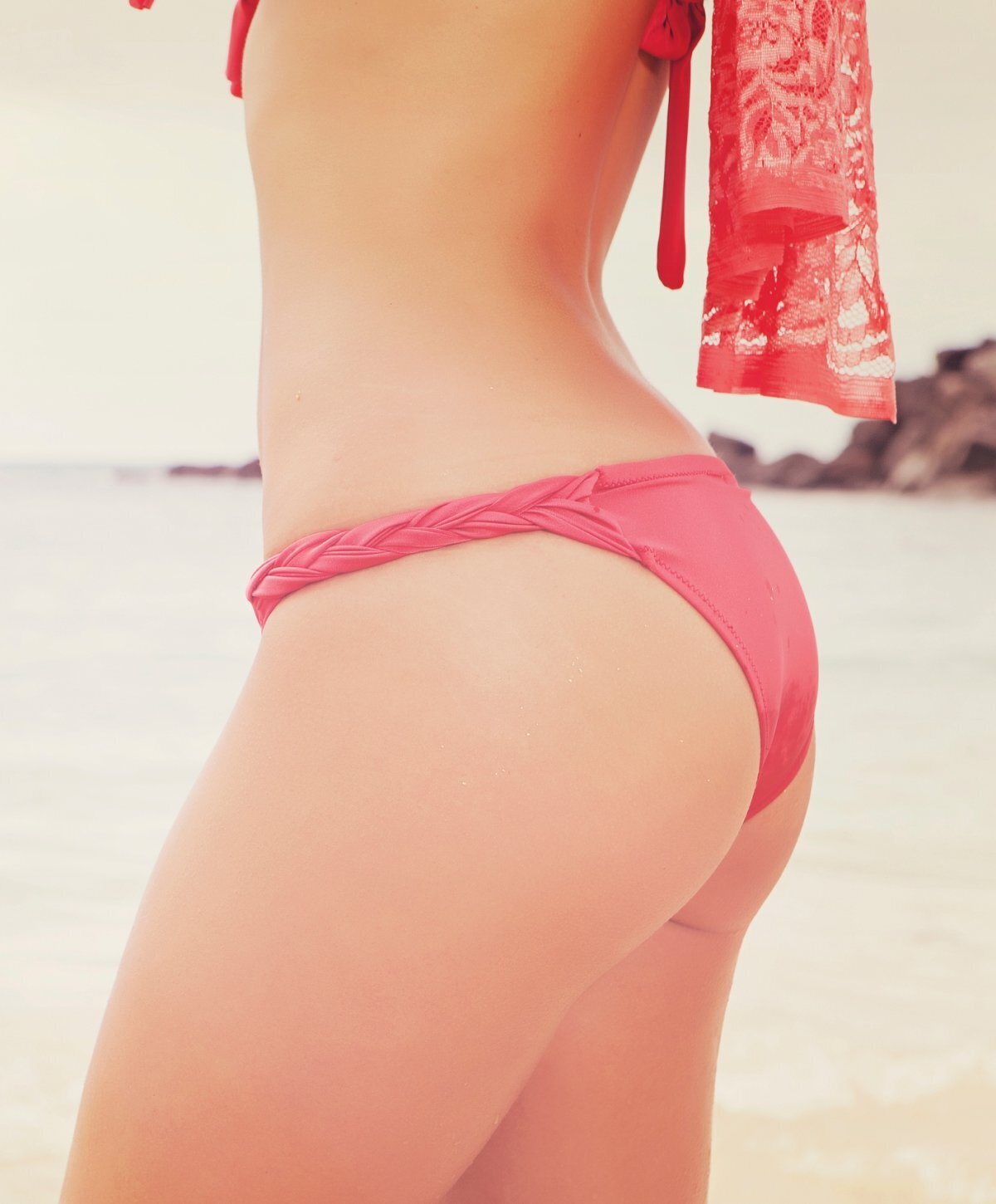 Liposuction can be used to treat isolated small areas or multiple larger areas where pockets of unwanted fat exist. Regardless of the size, we use advanced techniques combined with hidden, quarter-inch incisions to limit your downtime and achieve amazing outcomes.
Our primary focus is on your safety, your comfort, and your results. The clinically proven liposuction techniques we use at our Grand Rapids practice enable us to employ sophisticated body-sculpting strategies that help our patients realize their individual aesthetic goals. Dr. Bengtson is a board-certified and internationally recognized plastic surgeon with more than 20 years of experience in the field.
He has been selected as one of the Best Doctors in America® for 20 years in a row, has been recognized as a Castle Connolly Top Doctor, and is regularly voted as the best plastic surgeon in Grand Rapids by Grand Rapids Magazine. While he is extremely well versed in all of the surgeries and treatments offered at his Bengtson Center, he has a particular ability and talent for helping women to contour their body to get the shape they want. Rather than handling each procedure as an isolated event, he approaches each patient as a whole person, understanding the overall end goal and suggesting procedures that can lead to those results. Liposuction may be all that is needed to achieve an ideal figure, or it may be one element of a plan tailored to produce a desired look.
Why Might Liposuction Be Recommended for Me?
Reshaping disproportionate curves or reducing unwanted fat collections may not always be attained through weight loss and exercise alone. We help many of our liposuction patients sculpt their body features. It can dramatically improve the shape and proportion of your body and enhance your appearance and self-esteem, even if you are at or below your ideal body weight.
Do You Offer Alternatives to Liposuction?
Dr. Bengtson is pleased to offer CoolSculpting to Michigan patients who are interested in a safe, nonsurgical alternative to liposuction.
CoolSculpting is the first FDA-approved procedure that involves using cool energy to destroy fat from various areas without surgery, and Dr. Bengtson has two separate units to shorten your treatment time by half! This revolutionary new body contouring treatment for men and women precisely targets the stubborn fat you want to lose, including love handles, muffin tops and that spare tire.
Most of our Grand Rapids patients see a noticeable reduction of fat in the treated area after just one short visit, but you may appreciate even greater fat reduction with each additional treatment. Unlike traditional invasive surgical procedures, CoolSculpting is non-invasive, with no needles, no incisions, no anesthesia, and no recovery time! Another option with a localized focus is Kybella, which is an injectable intended solely for treating a double chin. The active ingredient, deoxycholic acid, destroys fat cells by rupturing them, causing them to release the fat they hold into the body, where natural processes take over to eliminate it. While Ultherapy does not reduce fat like liposuction and the other methods mentioned here, its ultrasound-powered tightening abilities can help patients to get a slimmer, sleeker look by toning tissues that have sagged. Skin tightening procedures pair very well with liposuction, since skin does not always conform on its own to new body contours generated by fat-reduction surgery or treatments.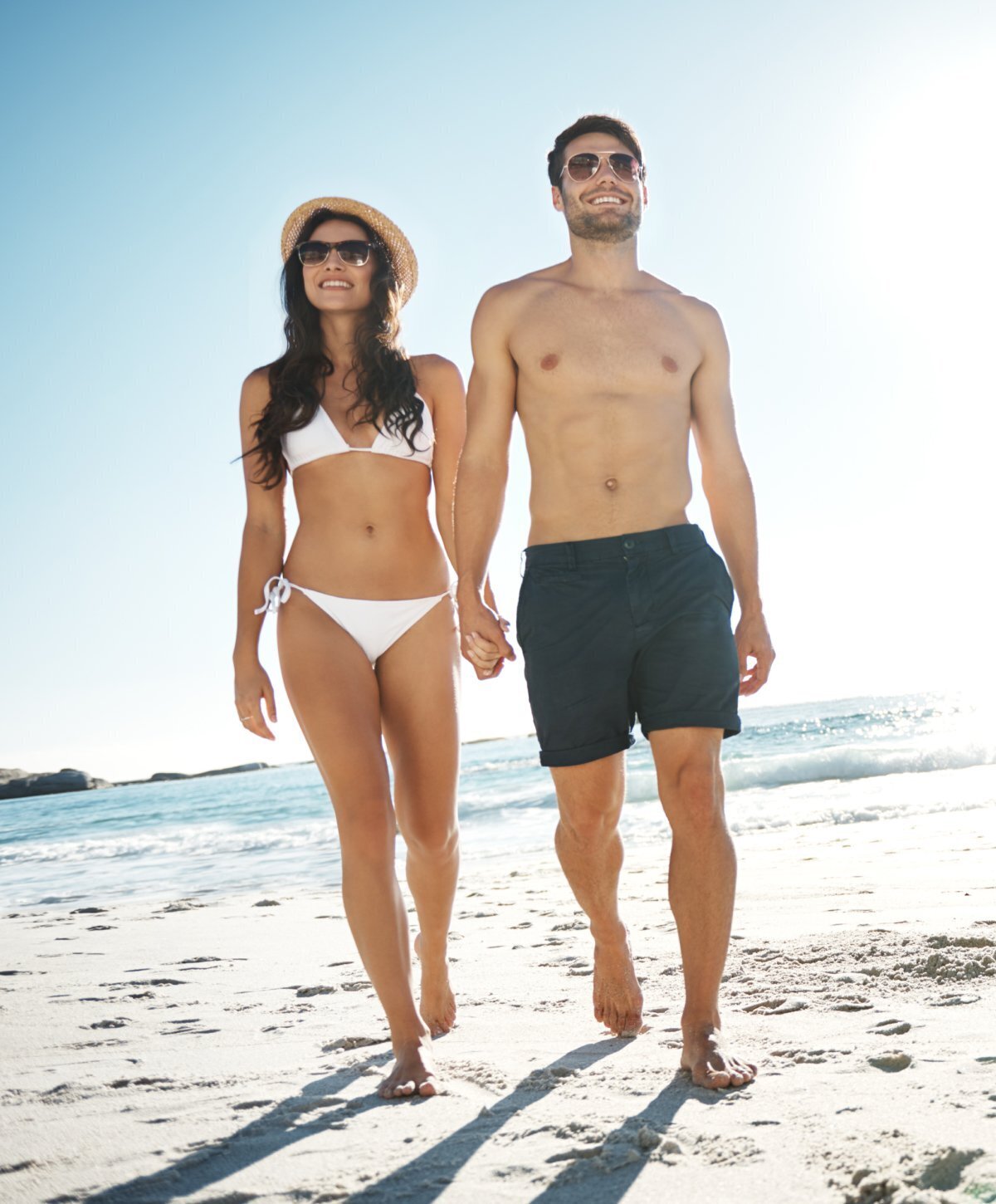 The Bengtson Center is a top choice for patients seeking the latest, most cutting-edge procedures for body contouring in Grand Rapids. Liposuction, CoolSculpting, and more are available for men and women seeking fat reduction and removal.
Liposuction
CoolSculpting/CoolMini
Ultherapy
Kybella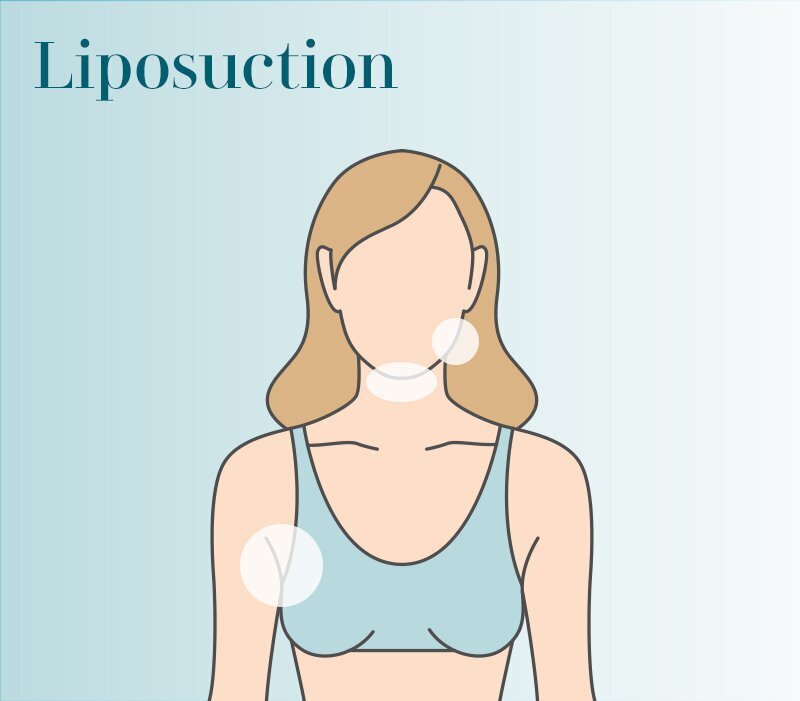 Submental, Upper Breasts, Upper Arms
Larger areas at the midsection are most often chosen for liposuction, commonly targeting the abdomen and flanks to immediately reduce belly fat and love handles. The hips and back are also frequently slimmed down during a liposuction session.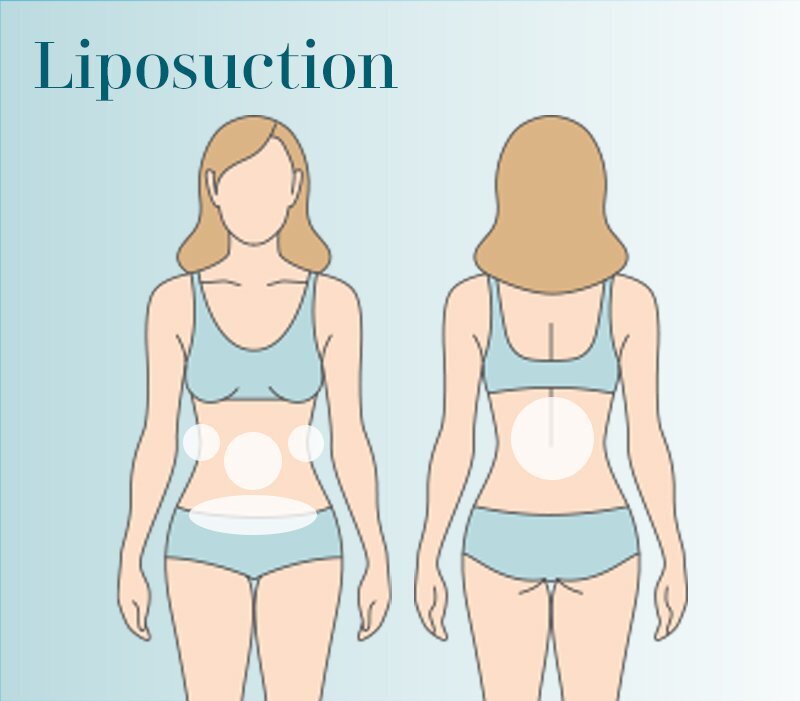 Abdomen, Flanks, Hips, Back
Liposuction can be used to permanently remove fat cells from focused areas, such as below the chin, on the breasts, and in the upper arms. Because of their small size, these regions require a plastic surgeon who has experience with precision work and an eye for detail.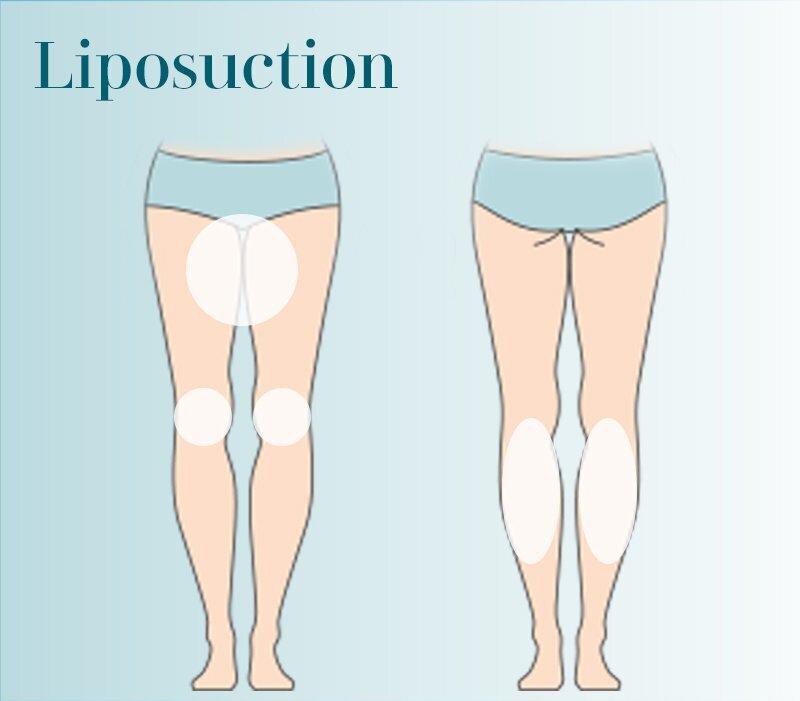 Thighs, Knees, Calves
On the lower half of the body, surgical fat removal can be applied to the inner and outer thighs, knees, and calves, giving patients new, slimmer contours to help better define their silhouette and even help clothing to fit more comfortably.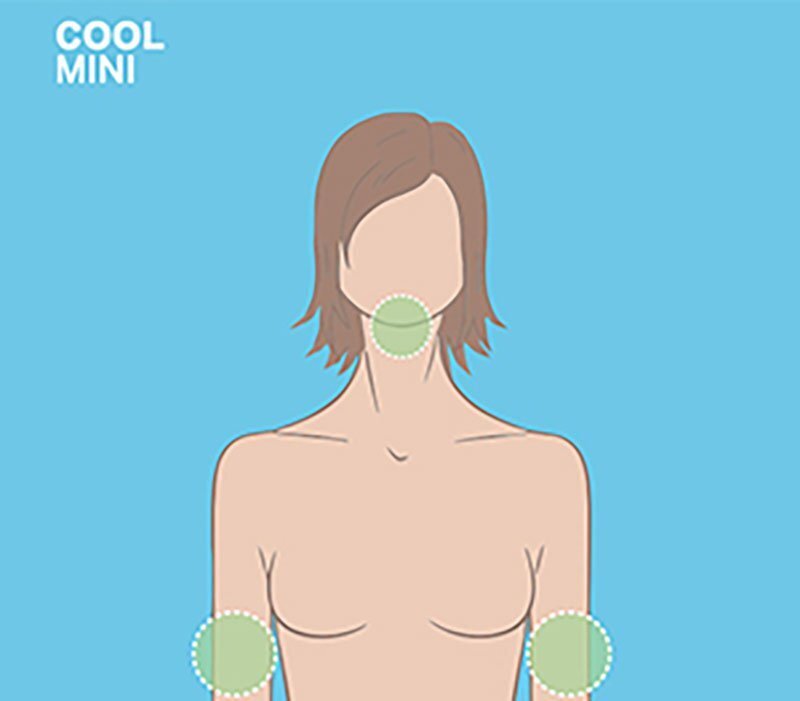 Submental Area, Upper Arms
The CoolMini is designed specifically to impact fat cells concentrated in small areas, making it ideal for reducing submental fullness. It can also be used to slim down the upper arms, where stubborn fat can collect and resist diet and exercise.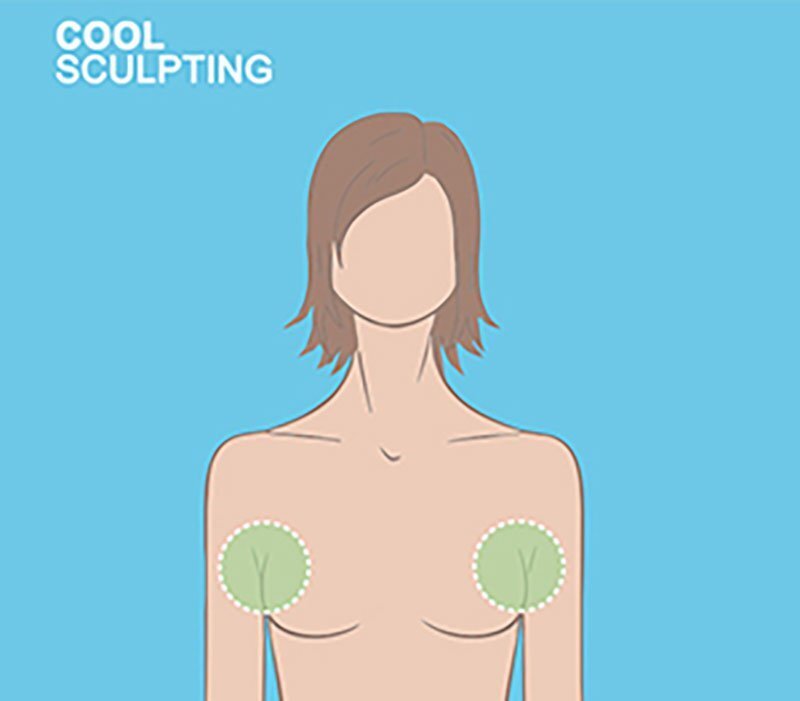 Upper Breasts
While overly large breasts are often bulky due to glandular tissue, excess fat can also play a role in adding unwanted volume to both women's and men's chests. At the hands of an experienced and trusted plastic surgeon, this fat can be reduced.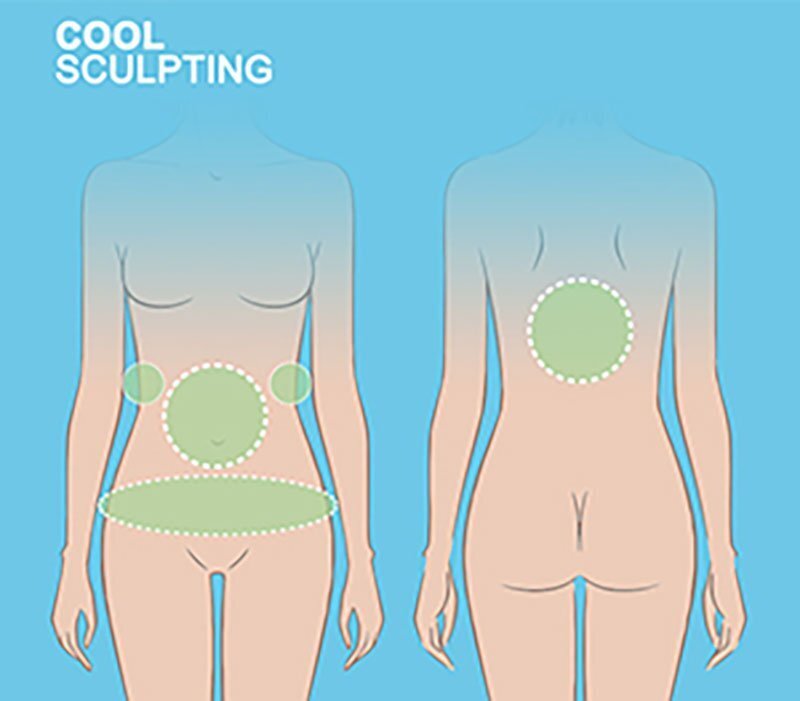 Abdomen, Flanks, Hips, Back
By lowering the temperature of fat cells with a CoolCore or CoolMax device created to automatically deliver reliable, customized results, even large areas like the belly, waist, flanks, and back can be treated quickly to achieve proportional reduction.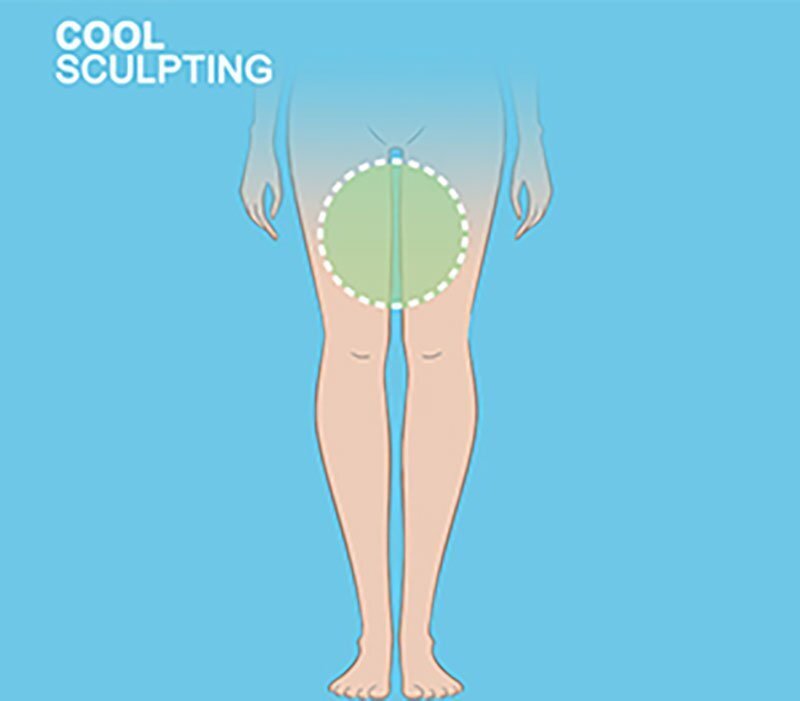 Thighs
A special CoolSculpting applicator, the CoolFit, moves easily over long, straight stretches of tissue, making it the choice for reducing fat on the inner thigh. Another unique option, the CoolSmooth PRO, focuses on the non-pinchable outer thigh.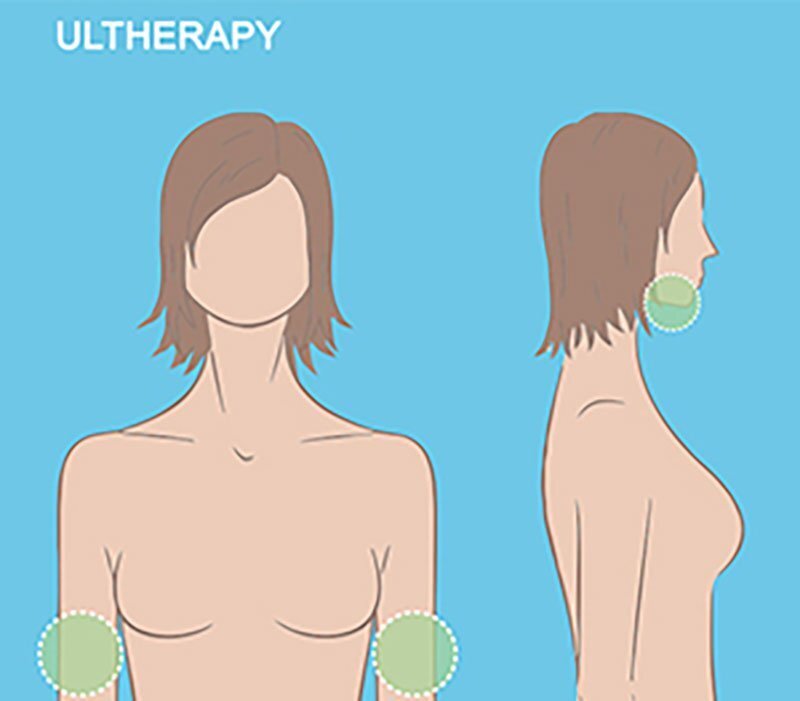 Submental Area, Upper Arms
Not a fat-reduction treatment, Ultherapy is still incredibly effective at reducing the appearance of submental fullness and flabbiness elsewhere on the body as it tightens and tones skin with ultrasound energy that stimulates collagen production.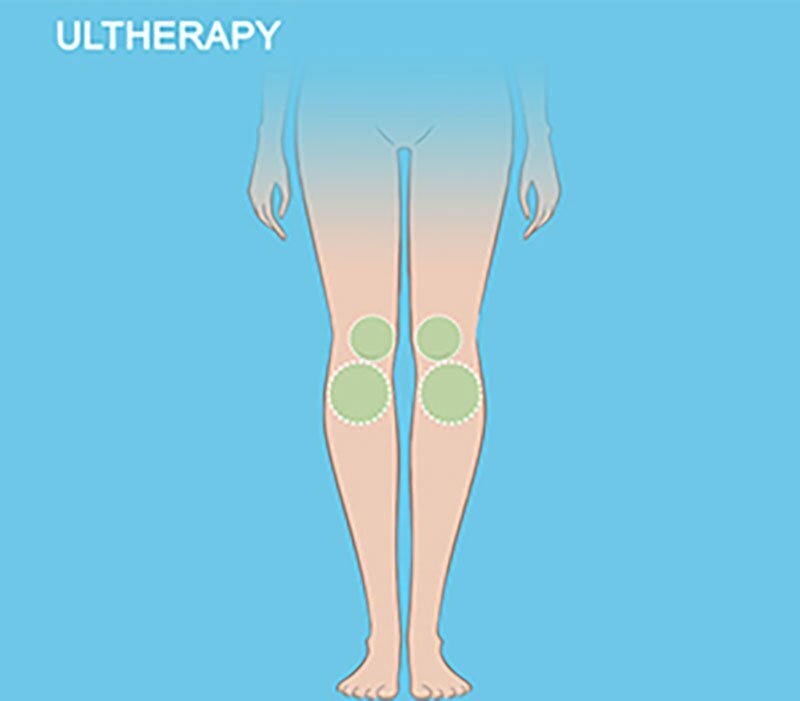 Knees
Loose skin on and around the knees can contribute to a sagging, heavy look on the lower half of your body. Ultherapy can address this specific problem, providing a natural-looking lift that results in more definition and a sleeker silhouette.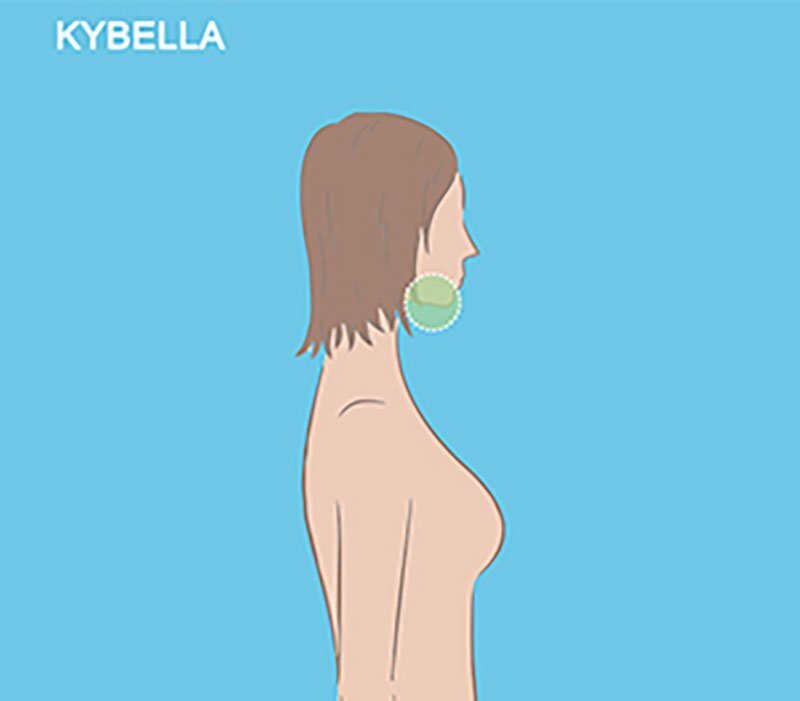 Submental Area
Kybella is an injectable form of deoxycholic acid, a natural chemical that breaks down fat cells, after which they're gradually removed from the body. For now, the FDA has cleared this treatment solely for treating a double chin.
Am I a Good Candidate
for Liposuction at the
Grand Rapids Bengtson Center
Women and men of various ages and from many circumstances choose to undergo this fat reduction procedure. The best candidates are patients who are close to their optimal weight but have isolated areas of fat. If you're interested in removing fat with liposuction Grand Rapids plastic surgeon, Dr. Bengtson, can answer any questions you have and address your concerns during a consultation. The following factors generally define good candidates for liposuction procedures:
You can clearly define what you wish to treat with liposuction.
You understand what liposuction can and cannot accomplish.
You are healthy, emotionally secure, and stable.
You accept the risks of liposuction and your responsibilities as a patient.
You accept that you will need to make healthy lifestyle choices to maintain the results achieved by liposuction.
You have realistic expectations and are willing to accept minor asymmetries.
What Else Should I Know About
Liposuction in Michigan
Liposuction will result in weight loss — from a few to several pounds — due to the reduction of tissue. However, liposuction is not an alternative to a sensible exercise and weight-loss program. Following liposuction in Michigan, we advise our Grand Rapids, Detroit, and Birmingham patients to maintain their preoperative diet and exercise program to maintain optimal results.
1. Afterward, you will return to your home or, for our out-of-town guests, to one of the designated hotels conveniently located a short distance from our office.
2. Liposuction is most commonly performed on an outpatient basis, under general anesthesia. For smaller areas, it may be performed under local anesthesia with sedation.
3. Following your procedure you will experience swelling, potential bruising, and some soreness in the treated area. Recovery ranges from five to 10 days. Within one day following surgery, you will return to normal, light activity.
4. Results may be long lasting, but weight loss and gain or pregnancy can change your results, and normal aging and gravity may affect your outcomes.
5. You will need a capable adult with you for 24 hours after your release from the surgery center.
6. All surgeries carry the potential for risks, which will be fully discussed with you during your consultation.
7. Liposuction incisions are very small, often about a quarter inch, and they are placed so that they will not be visible while wearing clothing or swimsuits. During your consultation for liposuction Grand Rapids plastic surgeon, Dr. Bengtson will discuss the incision placement for your surgery.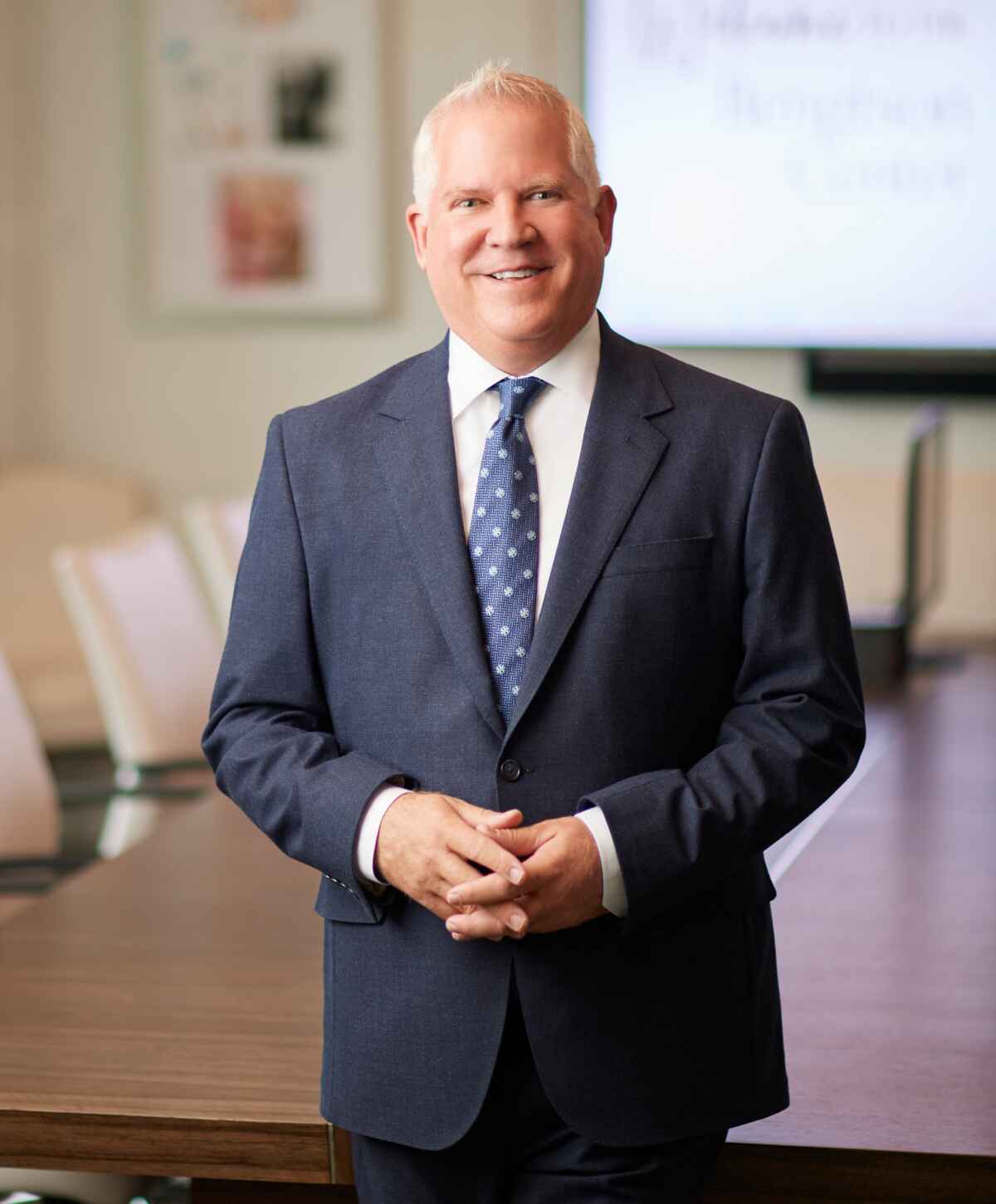 Brad Bengtson
MD, FACS
Elected by his peers for inclusion in Best Doctors in America® consecutively since 1996.
Sought-after Global Speaker and Educator on all aspects of Plastic Surgery.
Read More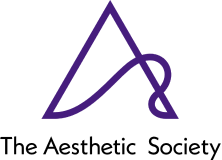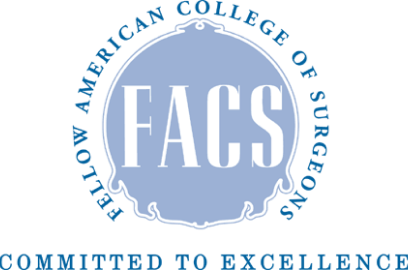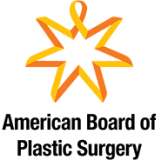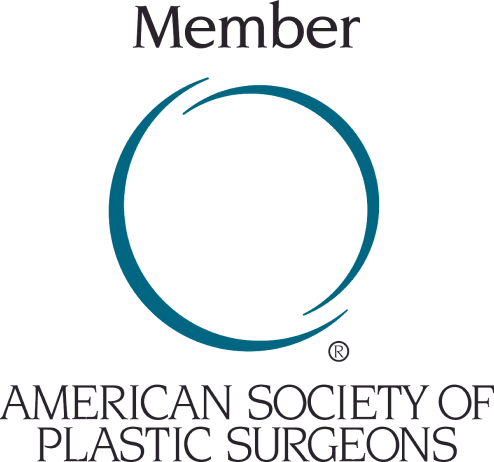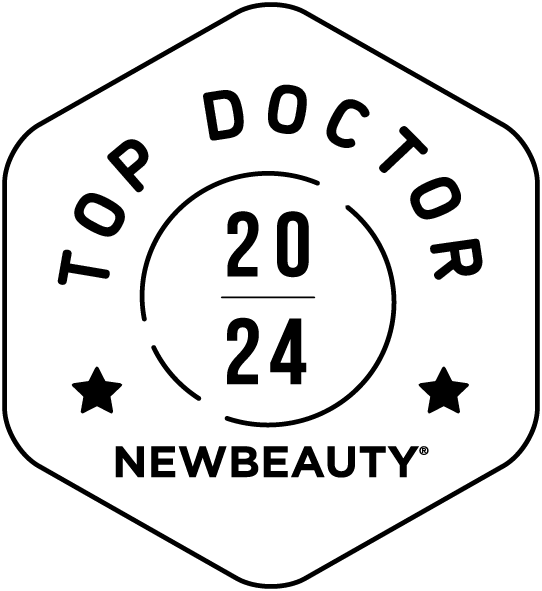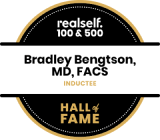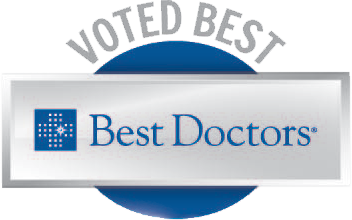 Are you ready to take the next step to a more beautiful you?
2155 E Paris Ave SE
Suite 100, Grand Rapids, Michigan 49546
If you're ready to say good-bye to stubborn fat deposits, contact the Bengtson Center today to learn more about liposuction in Michigan, as well as CoolSculpting. You can reach our Grand Rapids office by requesting your consultation with Dr. Brad Bengtson or David Alfonso, or calling us at 616.588.8880.
Fees & Financing